V8 is latest upgrade machine of DATAN main products , this product has been developed about 8 years , As the fourth generation of high speed vertical cnc milling machine family.
1、Machine body 、Worktable、Base、Column are adopt meehanit high grade cast iron,The internal stress can be eliminated by natural aging, Ensure the high rigidity and accuracy of the durability;the V8 vertical milling machine adopts the herringbone column structure to ensure the machine has enough rigidity. Comparing ordinary V8,our company V8 vertical cnc milling machine with more wider body ,more weight, more higher rigidity .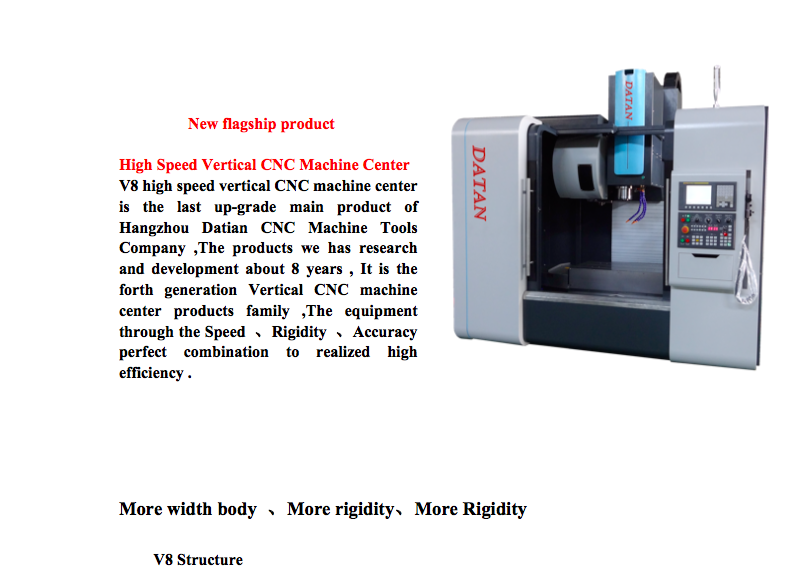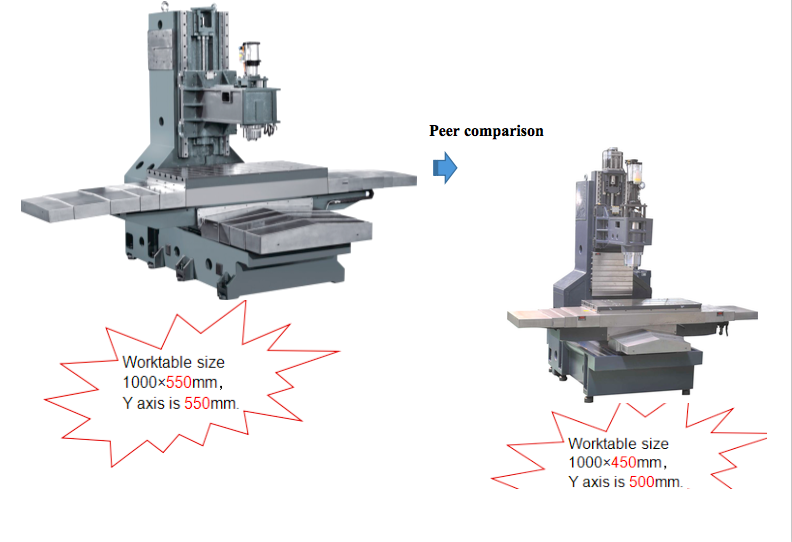 high speed VMC machine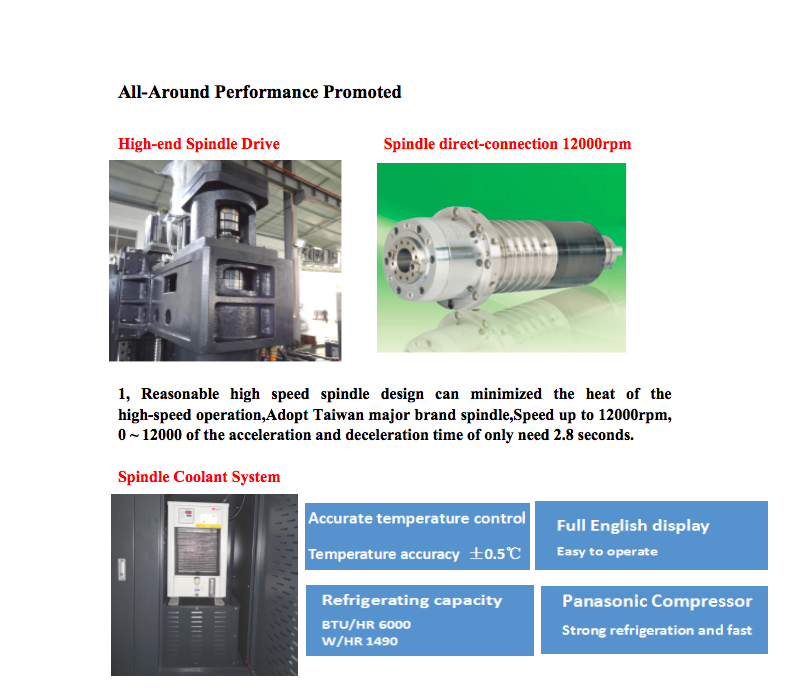 2、The standard configuration of the spindle oil cooling and air cooling function, making the process stable and reliable

3、Germany Rexroth company high speed of roller linear rail (35mm),making feed axis 48m/min fast moving become a reality. On the market , most of supplier adopt ball linear rail(Z axis 45mm ,X,Y axis 35mm).


high speed vertical cnc milling machine

4、The ball screw adpot two-way pre stretch, with higher transmission rigidity, better positioning accuracy, and more durable precision keeping Servo Motor ATC changer


vertical cnc milling machine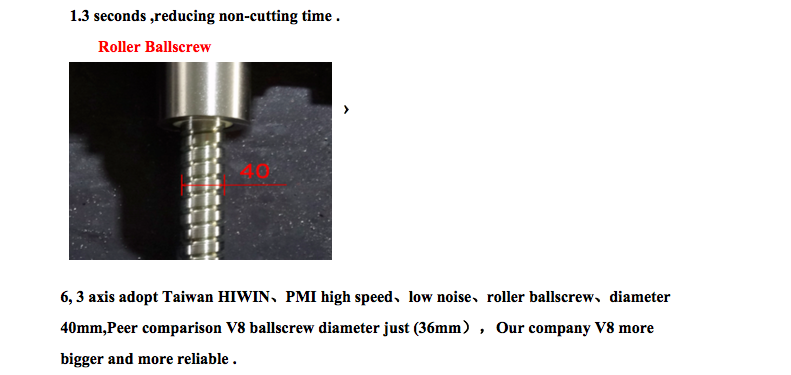 E-mail:wangfn@hzdtsk.com Skype:tyler19850824