BT-MLC Milling Chuck
Uses the straight collet, precision is high.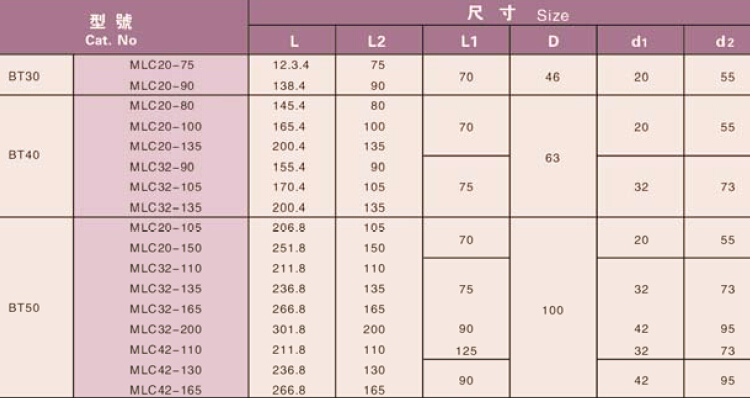 1.Shank hole split six slots in order to prevent sliding and increase the clamping force.
2.Two-wire device to make when sliding to rolling friction when the needle cone and minimize shedding.
3.The tool into collet need to exceed the effective clampinglength, so to avoid non-totally gripping,resulting in collet damaged,deformed or de-cutter things from happening.
Department of thicker clamping design,improve the rigidity and prevent vibration.
Clamping strong,beating high precision.